The International Corporate and Investor Services Seminar (CISS) 2018, hosted by TDCC on August 22nd and August 23rd, ended on a high note. This meeting denotes a glorious milestone for the Asia-Pacific CSD Group (ACG) members in terms of institutional investor and retail investor services.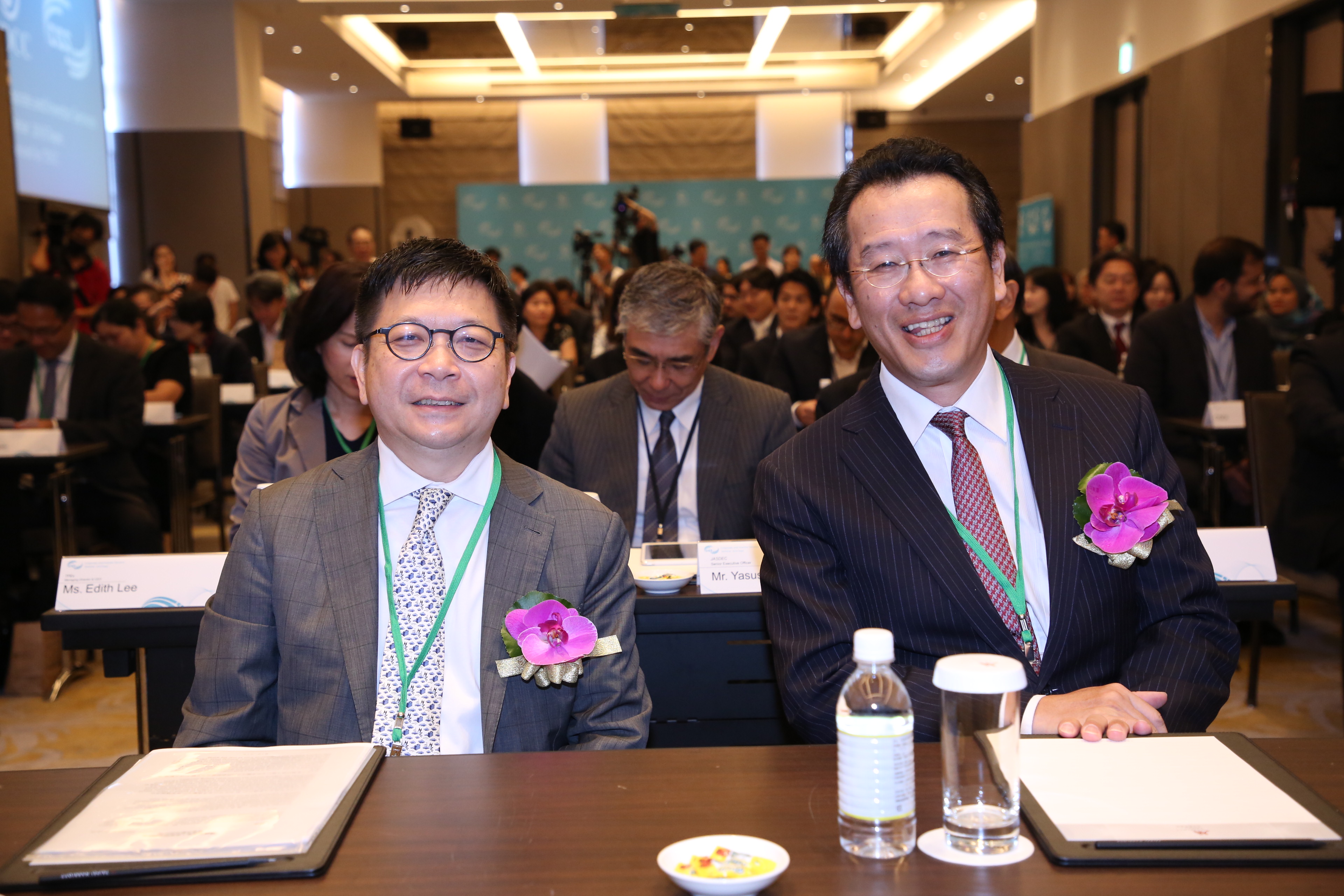 More than 100 representatives of 26 institutes such as depository and clearing corporations, custodian banks, and technology companies from Pan Pacific countries and regions including, the U.S., Japan, Korea, Singapore, Hong Kong, Thailand, Indonesia, Vietnam, India, and Nepal participated in the seminar. The discussing issues ranging from big data, cyber security, FinTech, digitized corporate governance to cross-border business, envisions and experiences of the finance sector were also shared and elaborated.
The two-day seminar featured 5 keynote speeches and 4 panels. ACG members shared their valuable experience of serving the markets. There were also guest speakers from the Depository Trust & Clearing Corporation (DTCC, U.S.), the world's leading electronic voting platform operator – Broadridge, the Society for Worldwide Interbank Financial Telecommunication (SWIFT) and world renowned technology company – IBM. They shared their penetrating insights for CSDs in response to the variations of the market demands and the dynamic Fintech innovations. Additionally, the topics on how the industry can advance into new business fields and seek for new opportunities were also deliberated.
The authorities in Taiwan have been consistently supportive to TDCC's participation in all global finance events and activities, and this seminar was no exception. Mr. Wellington L. Koo, Chairman of the FSC, was enthusiastically present in person. In addition, Mr. Sherman Lin, the Chairman& CEO of TDCC, welcomed and addressed to the participants on how CSDs can better prepare and transform themselves under the impacts of Fintech innovations in his opening speech titled "Fintech, opportunities and challenges for CSDs".
For years, the annual ACG meetings have been considered as an important, informative platform for the CSD community. As one of the original ACG members, TDCC has been actively engaged in all ACG events since its establishment in 1997. TDCC focuses on business operations, new talents cultivations, information and knowledge sharing and cross-border business cooperation. In the CISS 2018, the focus was on the implementations of Fintech in new business possibilities in order to provide more convenient and direct services to the market and promote the core values of the back-offices. Through this event, TDCC was able to strengthen the collaborations with the ACG members, grasp the envision and initiatives of other CSDs and further contribute to the long-term financial industry development of the Asia Pacific Region, making the image and visibility of Taiwan in the global community more heightened.