Corporate Governance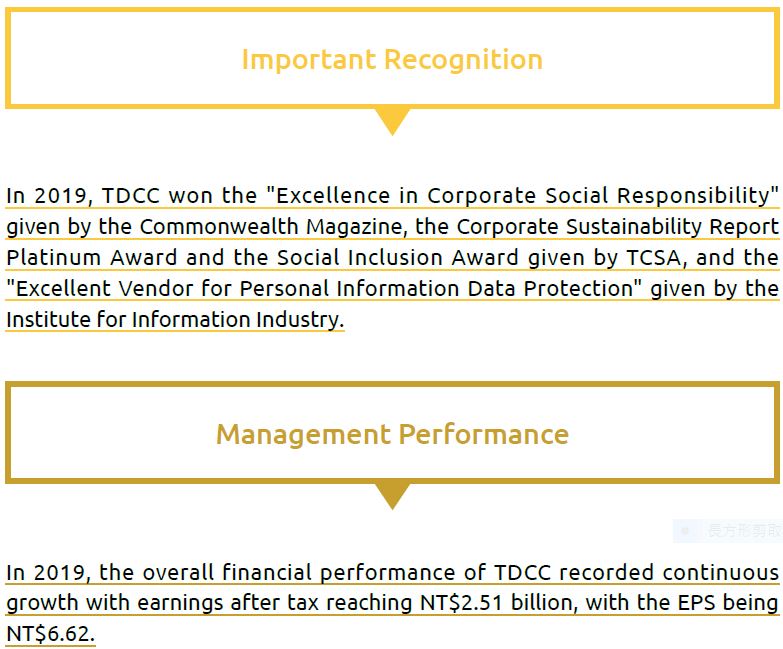 Board of Directors   The board of directors of TDCC is formed by seven directors, all of whom are juristic persons, on behalf of Taiwan Stock Exchange, Yuanta Securities Finance Co., Ltd. and KGI Securities respectively. There are three supervisors, including one standing supervisor, representing Taiwan Securities Association and Taiwan Futures Exchange, respectively.
According to Article 25 of the Articles of Association of the Company approved by the Financial Supervisory Commission, the remuneration of the directors and supervisors of the Settlement Clearing House shall be determined by the shareholders' meeting. According to the shareholders' meeting resolution, the directors and supervisors will pay a monthly fee of NT$9,000 per person per month. At the end of each year, a new NT$15,000 concession will be issued, and the directors and supervisors will attend each meeting. Every time a person pays a fee of NT$10,000.
Functional Committees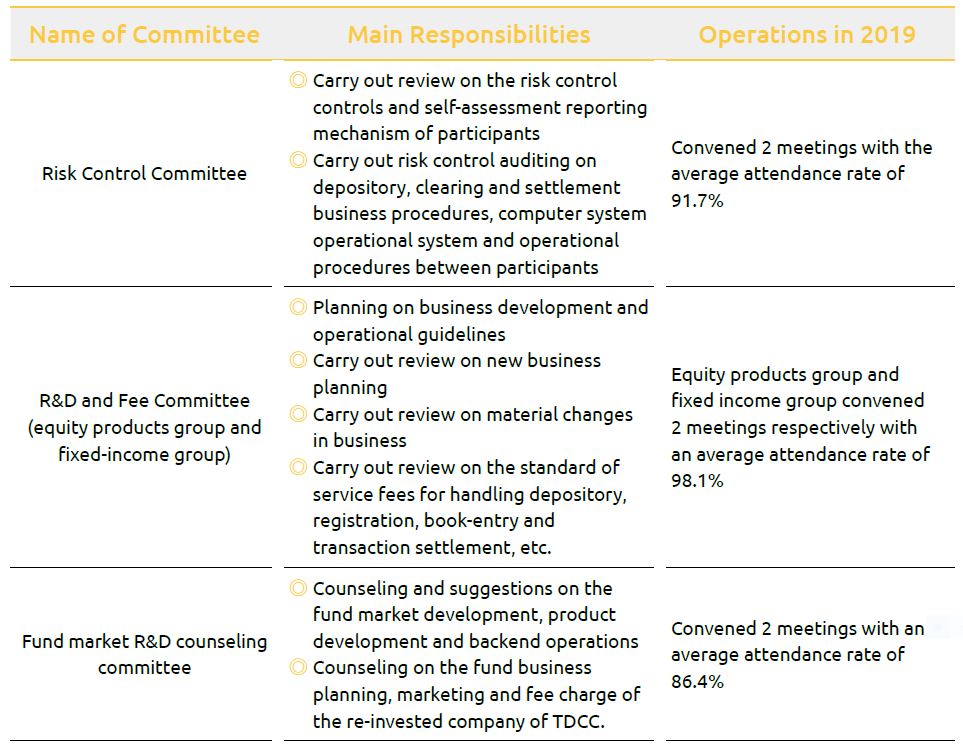 Human Rights and Diversified Equality
As human rights are highly valued internationally, the topic of human rights and diversity in Taiwan are one of the top ones in Asia, and TDCC values the diversity and equality within the company. We have formulated policies to promote human rights commitments. This commitment and policy plan were approved by the highest governance director in April 2020 to establish a secure workplace environment and a good work culture.