TDCC's Long-term Devotion to Social Welfare Wins International Recognition and "2020 Asia Responsible Entrepreneurship Award" from Enterprise Asia
2020/09/24
The 10th Asia Responsible Entrepreneurship Award ceremony and the international summit were held online for the first time by Enterprise Asia in Singapore on September 23rd because of COVID-19. TDCC won AREA—Social Empowerment with its long-devoted project "Financial Literacy for Youth Courses, Upturning Disadvantaged Students." This award clearly shows that TDCC has long been devoted to social welfare, promoted financial literacy and environmental protection, and fulfilled corporate social responsibilities. This recognition from international judges is significantly meaningful.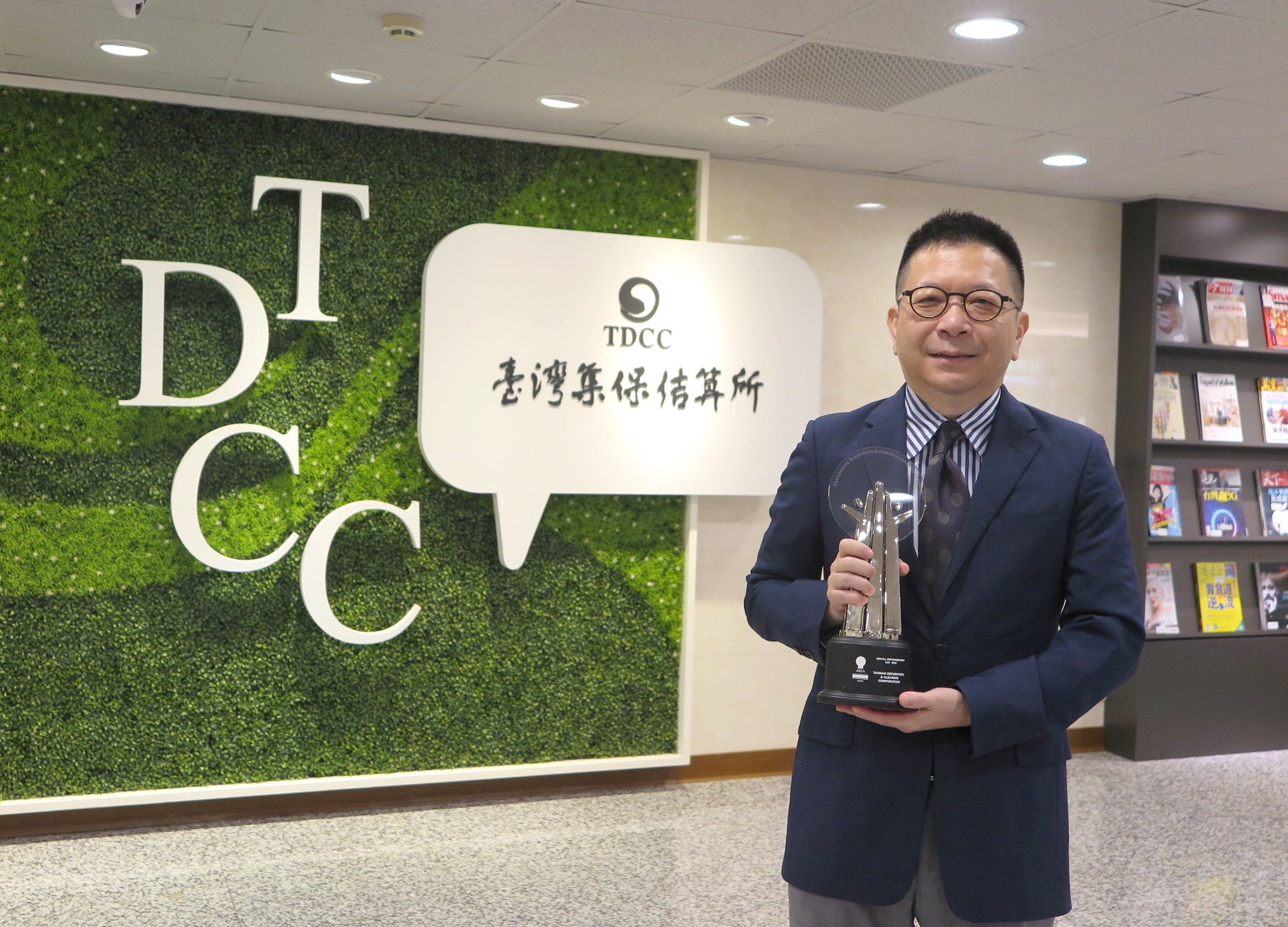 AREA is the highest-ranking CSR Award in Asia; it was established by the NGO "Enterprise Asia" in 2006. This year, there are contestants from 19 Asian nations and 180 entries. This intense competition shows Asian countries' increasingly strong emphasis on the ideal of "Take from society, give back to society." According to Chairman & CEO of TDCC, Sherman Lin, after winning CommonWealth Magazine's CSR Award: CSR Mittelstand Group for three consecutive years — TSCA Taiwan Corporate Sustainability Gold Award, and Social Inclusion Award — it's the company's first time to compete for AREA at an international level. After four months' of written review, interview, and experts' evaluation, TDCC stood out from other competitors and won "AREA—Social Empowerment" with the project "Financial Literacy for Youth Courses." The success is indeed a distinct honor.
As Senior Executive Vice President Ching, Kuang-Li indicates, TDCC initiated "Financial Literacy for Youth Courses" in 2015. With the support of past and current chairpersons of the FSC, and thanks to the collaborative efforts of sponsors: TWSE, TAIFEX, Taipei Exchange, FISC, JCIC, TWCA, co-organizers: securities and futures associations, financial holding companies, financial institutions, core universities providing classes, and Securities and Futures Institute, the courses could be successfully implemented. Exclusively for disadvantaged university students, the program offers a series of professional courses and training. Also, assistance is provided for students to obtain professional certificates and strengthen their advantages in employment. After the training, job placement offers students the opportunity to work in a stable, professional, and financial setting to improve their household income faster and uplift their lives.
TDCC has been adhering to the business principles of trustworthiness, integrity, novelty, professionalism, innovative development, and substantial management. Meanwhile, the company also emphasizes the environment, society, and corporate governance. Based on the long-term devotion to and practice of corporate social responsibilities, TDCC will keep integrating the bountiful resources in the financial sector. Besides, among the financial sector, disadvantaged families, and the general public, TDCC will create a positive and benevolent cycle that elevates and promotes social mobility and inclusion. TDCC's CSR influence will be extended, and the company will embrace a better future with the society.