TDCC Receives MOE Sports Activist Award as Long-term Sponsor
2020/12/25
The Sports Administration of the Ministry of Education (MOE) organized the 12th Annual Sports Activist Awards Commendation Ceremony at the Grand Mayfull Hotel Taipei on December 25, 2020. The Taiwan Depository & Clearing Corporation (TDCC) was honored win the Sponsorship Bronze Award for demonstrating exceptional corporate social responsibility (CSR) by continuously promoting sports activities. Senior Executive Vice President Gloria Ching received the award on behalf of TDCC. The recognition gives TDCC considerable momentum to continue supporting sports development in Taiwan.
The sports industry not only needs resources and promotion from governmental agencies, but it also needs capital and support from corporations, groups, and individuals in the private sector. They work together to give the country's sports industry a huge boost. Since the first Sports Activist Awards Commendation Ceremony in 2009, it has always been the main focus for the MOE Sports Administration to express gratitude to the unsung heroes in the backrooms and the incredibly supportive enterprises for their contribution to the sports sector.
TDCC understands the importance of sports development and has devoted resources to help build a firm foundation for sports participation. In addition, the competent authority has encouraged the financial industry to invest in social and charitable activities. To play a helpful role, starting in 2014, TDCC began sponsoring competitive sports training and learning programs for archery, badminton, and football teams at schools in remote areas as part of the Bright Sports Plan. The plan aims to provide better equipment and create more opportunities for competition for students from financially challenged backgrounds by supporting sports programs at schools where athletes take their first steps.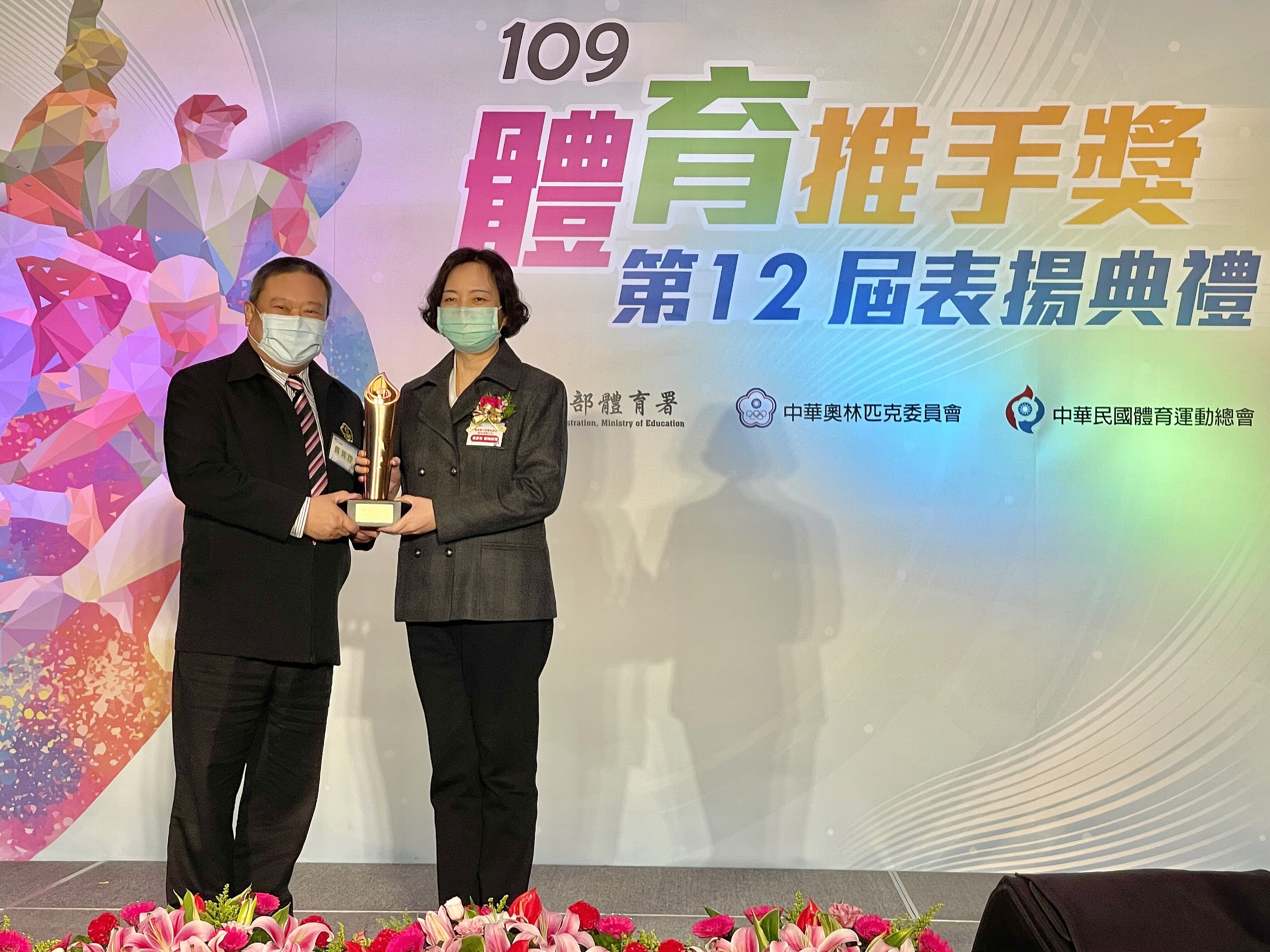 Ms. Ching emphasized that TDCC has been organizing friendly archery matches since 2018 to motivate these young players from the schools receiving their sponsorship. These students can learn from one another and gain hands-on experience through the games. The young archers spared no effort to achieve their dreams of competing at the national and international level, and the results were great. Although people at TDCC cannot be there to root for the young competitors, they are always more than thrilled when they hear the good news about the competitions or see the smiles on the children's faces during school visits. This kind of satisfaction brings the greatest sense of achievement for TDCC as a long-term benefactor.
TDCC has long devoted itself to sponsoring young athletes at schools in rural areas by helping them attend international sports events. Therefore, these children can concentrate on the games and lifting the nation to sporting glory without worrying about the costs related to entering a competition. Meanwhile, TDCC is also a patron of schools' or organizations' sports events and competitions of all kinds. As a sponsor, TDCC hopes to encourage people to engage in regular physical activities, physical fitness, and sporting events and to help people make exercise a habit. By funding various sports programs, TDCC wants to get all Taiwanese people motivated to workout, and lead a long and healthy life. TDCC will keep exerting its business influence to call for more support for sports development in Taiwan.