:::
PSMC Takes Lead to Use TDCC's Shareholder Virtual Meeting Platform
2022/04/26
As "living with COVID" becomes the norm in more countries, shareholders are contemplating whether they should physically attend shareholder meetings when the number of COVID-19 cases is on a sharp rise. The Taiwan Depository & Clearing Corporation (TDCC) has officially launched its "Shareholder Virtual Meeting Platform" to help with the situation. On April 26, Powerchip Semiconductor Manufacturing Corp (PSMC) became the first company to hold its shareholder meeting on the platform, with nearly 100 pre-registered investors listening to briefings on company operations online, free from risks of cluster infection. The shareholders exercised their voting rights on various motions and used text to interact with PSMC online.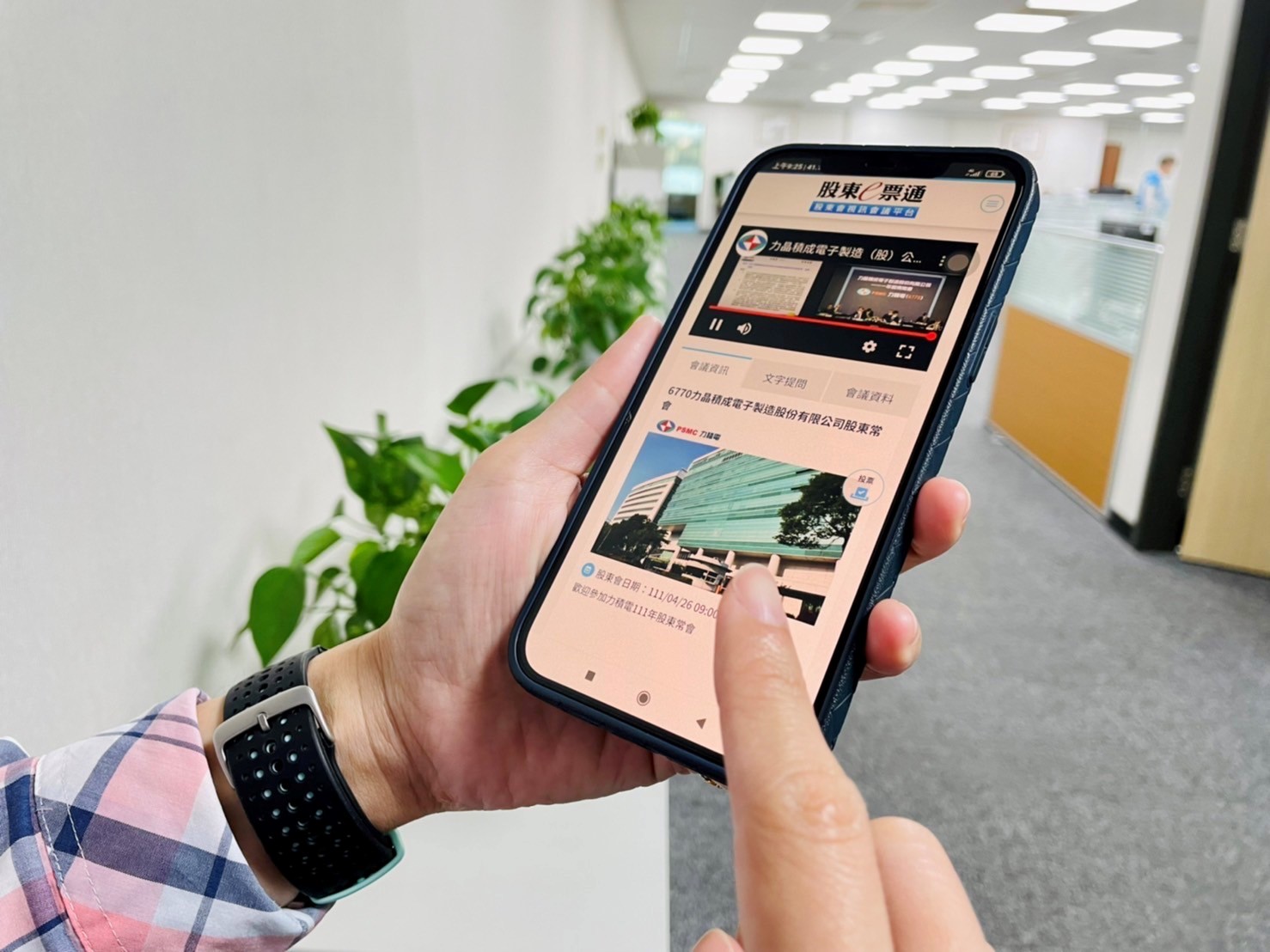 The launch of Shareholder Virtual Meeting Platform 2.0 on April 1, 2022 is based on the revised Company Act and Regulations Governing the Administration of Shareholder Services of Public Companies, and it has been adopted by 58 public companies, with PSMC being the first to hold its shareholder meeting on the platform. A total of 27 major companies whose meetings will take place on the platform in May in order include the King's Town Bank, Walsin Lihwa, Sinyi Realty, Nanya Technology, SKFH, Yang Ming Marine Transport, FPCC, among others. Shareholders are reminded to register early to ensure online participation.
As the peak shareholder meeting season (May & June) approaches amid an escalated COVID situation, TDCC Chairman & CEO Sherman Lin recommends that companies utilize the Shareholder Virtual Meeting Platform to stave off COVID hazards and transportation trouble, while making shareholder's engagement more efficient. Before using the platform, shareholders must use an email address to register on StockVote (https://www.stockvote.com.tw/evote/index.html), then select meetings they wish to join 3 to 30 days prior to the meeting date. Registration and meeting selection must be done in advance, and notification emails will be sent two days before desired meetings. On meeting day, shareholders will report to their session by logging in to the system, and be able to watch the meeting stream, send text questions, and vote for motions, etc.
"Taiwan continues to perfect its digital environment, and various platforms for shareholder meetings are becoming more complete. E-Voting can be done through the ePassbook App, securities trading apps, and StockVote. Shareholders can join meetings via the Shareholder Virtual Meeting Platform, which is efficient and provides a COVID-free environment. Online participation in shareholder meetings is greatly beneficial to the development of Taiwan's capital market," Sherman Lin added.