The 2020 2nd TDCC Contemporary Arts Award Ceremony
2020/10/29
To encourage young Taiwanese artists and improve citizens' art appreciation ability, TDCC held the 2020 2nd TDCC Contemporary Arts Award Ceremony at Taipei Artist Village on October 29th. The ceremony activities showed the support of distinguished guests for the winning artists who expressed feeling deeply honored by the event.
The 2020 2nd TDCC Contemporary Arts Award, with the theme "From Creative Expression to Boundless Imagination," encourages young adults' engagement in artistic research and creation to foster the soft power of Taiwanese culture. From July 31st to the closing date for entries, 185 contestants with 198 artworks competed for awards. Gold, silver, bronze, and select awards, totaling11 pieces, were chosen on September 9th, and the winners' list was announced on September 16th.
As Chu Han-Chiang, TDCC President, pointed out during the award presentation, "Art is not only a part of life but also an indispensable element of cultural heritage." Artists of the younger generation are throwing to keep their energy and attention into our environment and society. One day there will be more exchange and conversation between the arts and the public, and the energy of humanity can be channeled into Taiwan. Through the promotion of art exhibitions, TDCC hopes to support and foster young artists, scout future stars, promote art and cultural industries to the public, and broaden citizens' aesthetic view.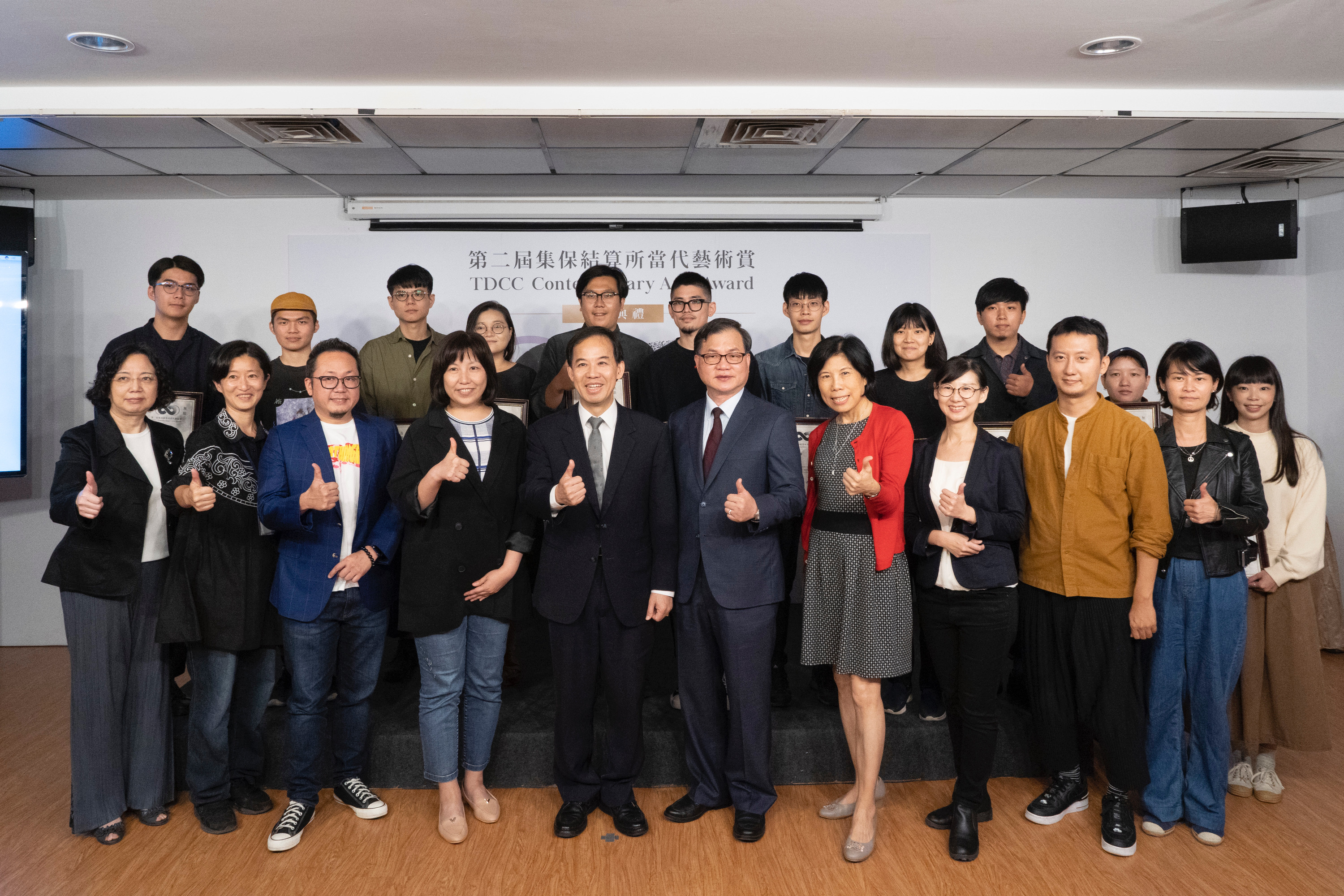 Taipei Artist Village, the executive organizer of the 2nd TDCC Contemporary Arts Award, invited seven professionals and scholars from various art circles: art critics, curation, and artistic creation to establish the evaluation committee. The winning works were chosen based on different criteria, including theme, creative expression, aesthetics, completion, and exhibition space. Many of the winning entries explore the relationship between humans and the contemporary environment, seeking various forms between the two. Besides, multiple media are utilized to inspire viewers' reflection on both the macro and micro scales in the space of art. For instance, the gold award-winning entry, "It Is Still Itself but Loses Its Function," employs visualized computation and connects human body function to electronic computation to strike a balance of "understanding," reminding users of "status change." The silver award winner, "The Other in Time," is based on the timeline and inspires reflection on the contrast between the limited human lifespan and infinity of the vast universe.
TDCC will continue paying close attention to Taiwan's society and domestic cultural and artistic development. Through awards and diverse exhibitions, the company hopes to raise the public's art awareness, incorporate artistic creation development into corporate social responsibility to invoke the spirit of infinite sustainability. The winning pieces are already on display in the Barry Room of Taipei Artist Village from October 29th to November 29th. TDCC sincerely welcomes the public to the exhibition and enjoy the arts on display.